8 colour CI flexographic printing machine for plastic film
Product Detail
Product Tags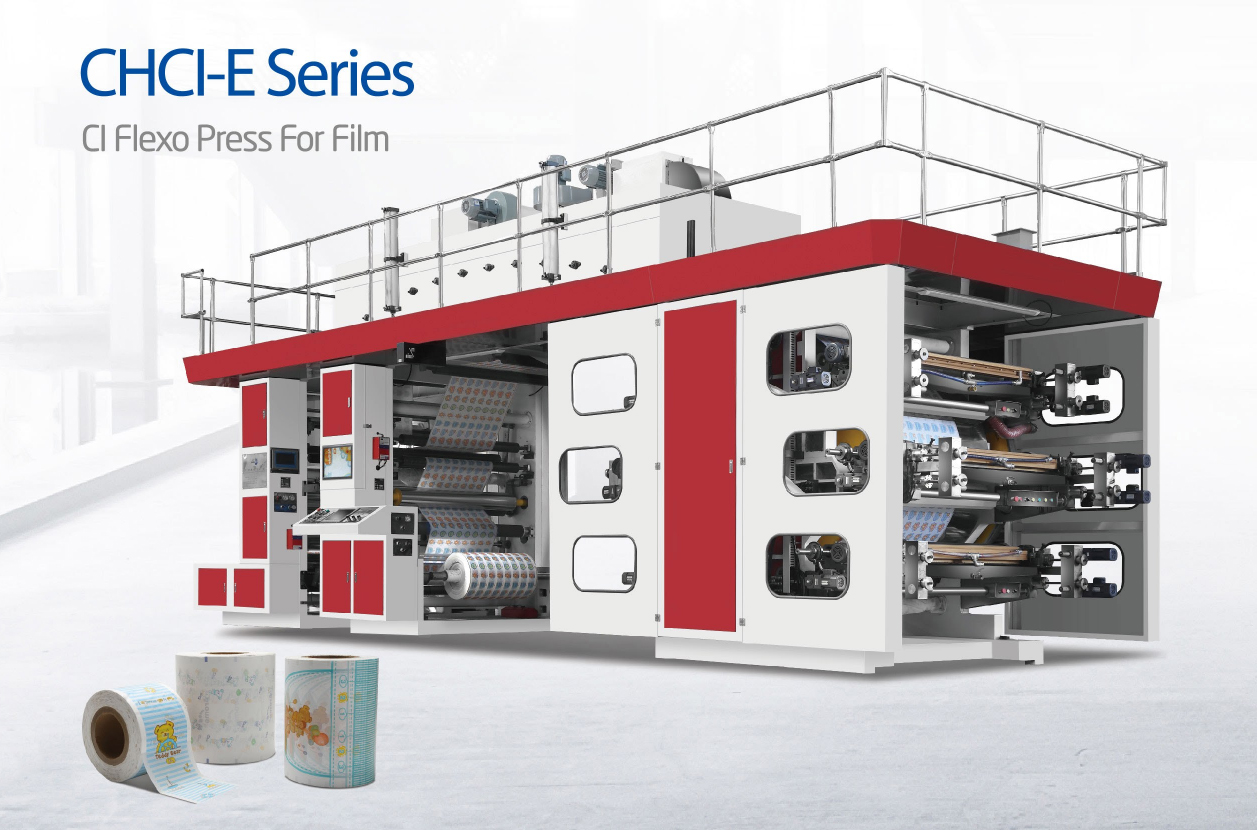 Characteristic
The machine introduction & absorption of European technology / process manufacturing, supporting / full functional.
After mounting the plate and registration, no longer need registration, improve yield.
Replacing 1 set of Plate Roller (unloaded old roller, installed six new roller after tightening), only 20 Minute registration can be done by printing.
The machine first mount plate, pre-trapping function, to be completed in advance prepress trapping in the shortest possible time.
Maximum production machine speed up 200m/min, registration accuracy ±0.10mm.
The overlay accuracy does not change during lifting running speed up or down.
When machine stop, Tension can be maintained, the substrate is not deviation shift.
The whole production line from the reel to put the finished product to achieve non-stop continuous production, maximize product yield.
With precision structural, easy operation, easy maintenance, high degree of automation and so on, only one person can operate.
Technical Specifications
Model
CHCI8-600E
CHCI8-800E
CHCI8-1000E
CHCI8-1200E
Max. Web Width
650mm
850mm
1050mm
1250mm
Max. Printing Width
550mm
750mm
950mm
1150mm
Max. Machine Speed
300m/min
Printing Speed
250m/min
Max. Unwind/Rewind Dia.
φ800mm
Drive Type
Gear drive
Plate thickness
Photopolymer plate 1.7mm or 1.14mm (or to be specified)
Ink
Water base ink or solvent ink
Printing length (repeat)
400mm-900mm
Range Of Substrates
LDPE; LLDPE; HDPE; BOPP, CPP, PET; Nylon,PAPER,NONWOVEN
Electrical supply
Voltage 380V. 50 HZ.3PH or to be specified
Unwinder unit
EPC (edge position control): Set and run four roll type automatically EPC ultrasonic detector system; With manually/automatically/ central return function, can adjust left and right around ±65mm width.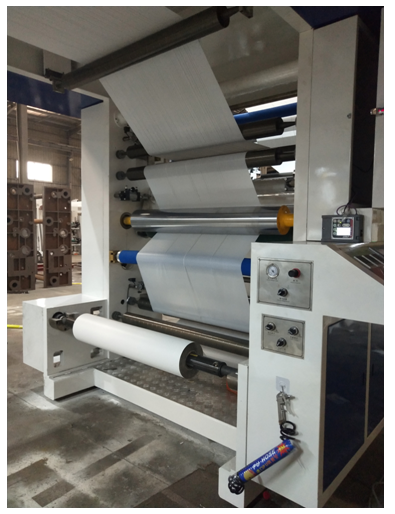 Printing Unit
Color: 8 Color
Drive mode: Gear Drive
Drive motor : Servo Motor drive ; Inverter control close loop control
Printing way : 1)Plate -Photopolymer plate ; 2)Ink--water base or solvent ink
Printing Repeat: 400-900mm
Gearing of printing cylinder: 5mm
Doctor blade
Chamber blade  8 pcs
Both way blade aluminium alloy ink box.
Closed ink tank(original import use life 30-60days).
Blade open and close by manual (Safety).
Equipped with doctor chamber for fast change.
It is made from Aluminum alloy and closed type to reduce solvent volatilization and keep the ink in good viscosity and clean.
There is forward and reverse directions doctor inside the chamber. The reverse doctor is for sealing the chamber and the forward doctor is for scratching the ink.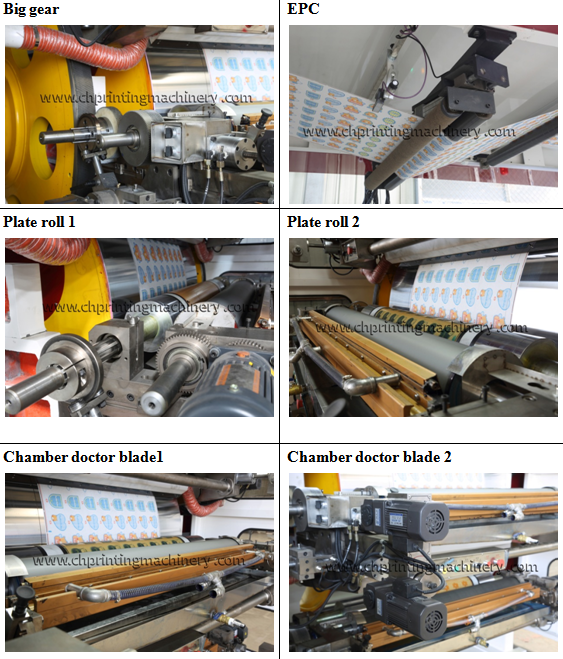 Big Central Drum
Diameter: Ф1600mm
The central drum adopt hollow with two layers structure, made from superior alloy steel and precise dynamic balance treatment and surface electroplated treatment to make the frame surface without etching.
The central impressing drum adopts high precise imported double row roller.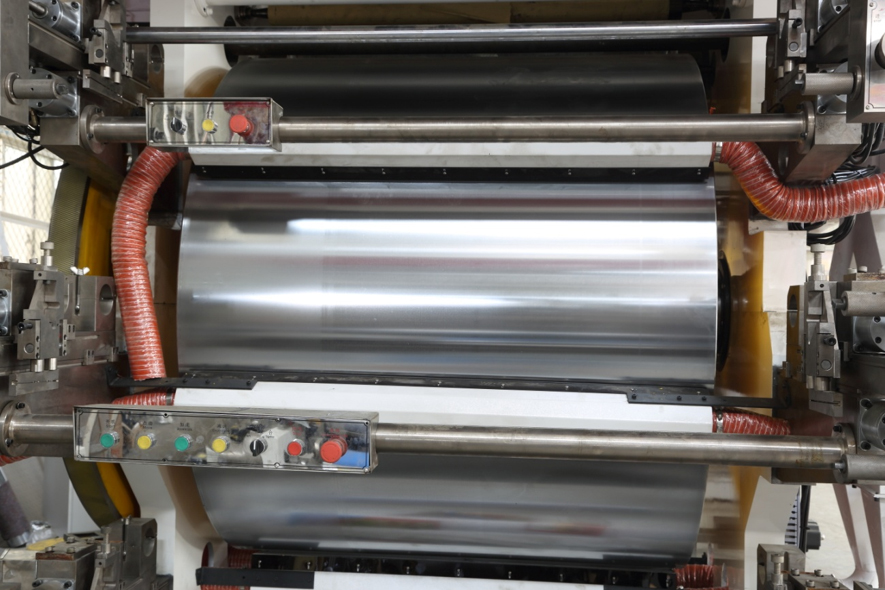 Dryer between each color
Stainless steel cover, aluminium alloy spray nozzle.
Drying system
Hot air mode:Electrical heating, transformed  into circulating air heating by  heat exchanger. Temperature control adopts intelligent temperature control, contactless solid-state relay, set 2 control, suit to different technology、environment production, save energy consumption, enforce PID temperature control and temperature control precision,±2℃.
Drying oven structure
Dry oven has independent fan for intake air and independent fan for air exhaust. By control the supply air rate and adjust air damper, the machine printing process will get the best wind speed、wind pressure, higher drying oven heat efficiency, and save energy consumption; Cylinder control the drying oven opening and closing, with guard bar and walkway floor.

Single rewind
Automatic stop machine when break the material; When machine stop, keep tension and avoid the material loose or line deflection.
Air shaft loading
Inspection light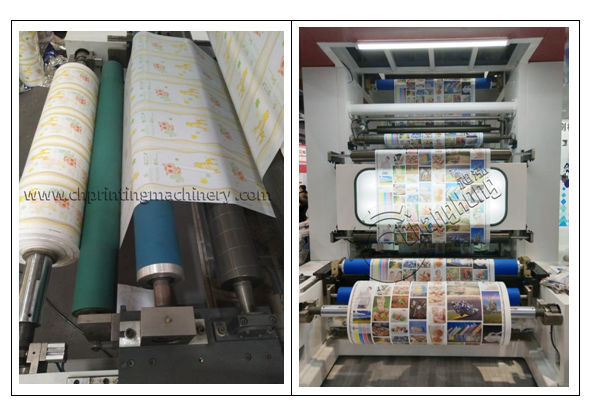 Image static monitoring system
Camera check speed: 1.0m/min
Check range: depends on the material width, arbitrarily setting. It is ok for  adjustable point monitor or automatic back and forth.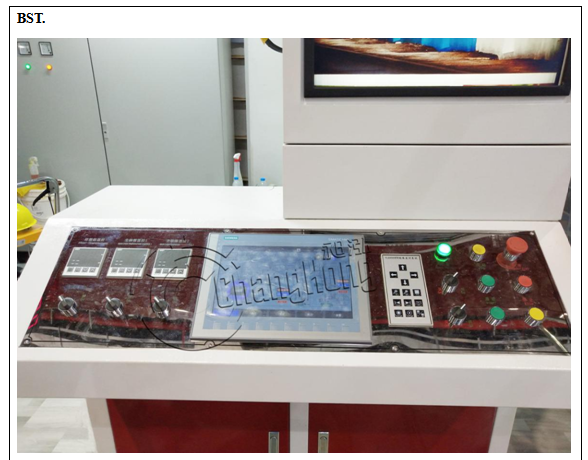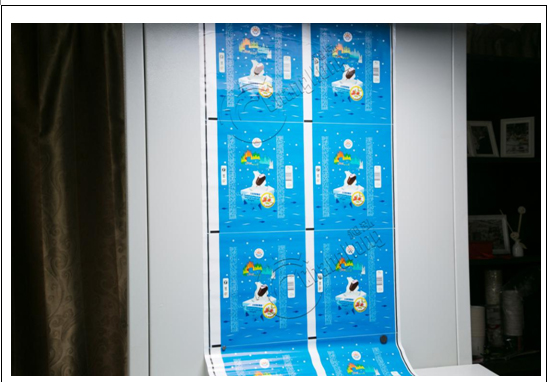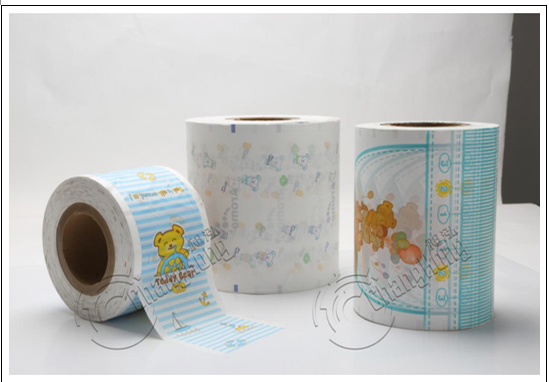 ---
Next:
Big CI printing machine
---