8 color CI printing machine for woven bag
Product Detail
Product Tags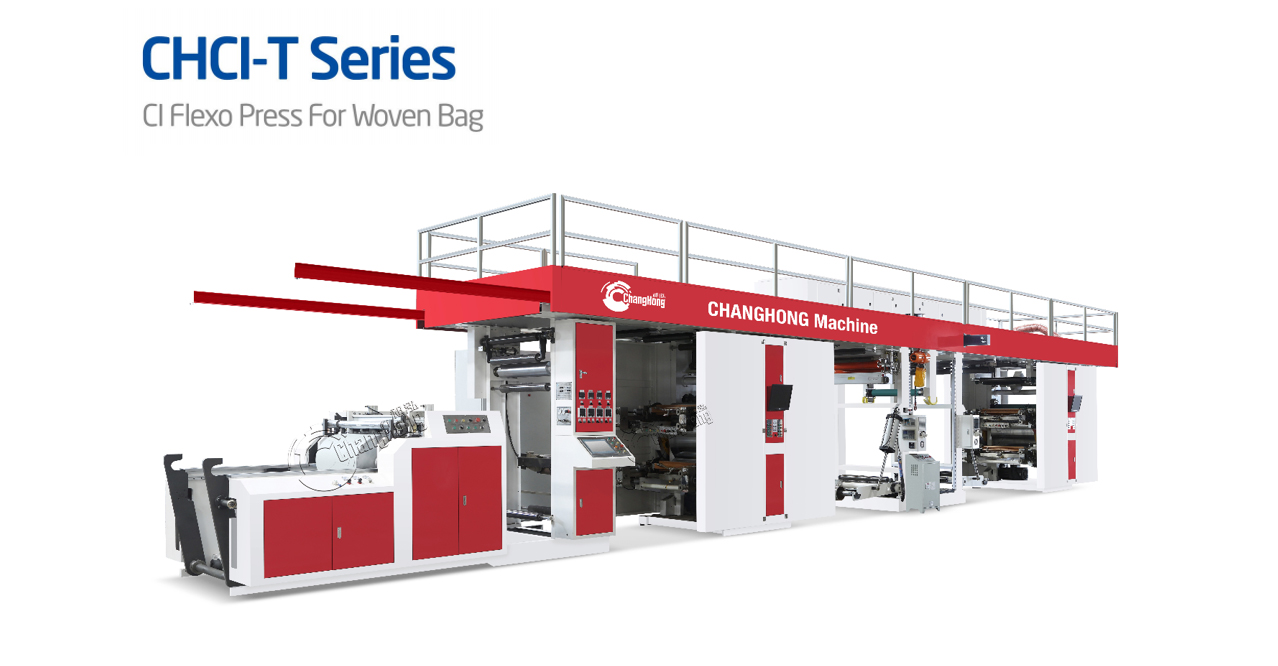 Characteristic
The machine introduction & absorption of European technology / process manufacturing, supporting / full functional.
After mounting the plate and registration, no longer need registration, improve yield.
The machine first mount plate, pre-trapping function, to be completed in advance prepress trapping in the shortest possible time.
The machine is equipped with blower and heater, and the heater employed central temperature control system.
When machine stop, Tension can be maintained, the substrate is not deviation shift.
The individual drying oven and cold wind system can effectively prevent the ink adhesion after printing.
With precision structural, easy operation, easy maintenance, high degree of automation and so on, only one person can operate.
technical specifications
Model
CHCI8-600E
CHCI8-800E
CHCI8-1000E
CHCI8-1200E
Max. Web Width
650mm
850mm
1050mm
1250mm
Max. Printing Width
550mm
750mm
950mm
1150mm
Max. Machine Speed
180m/min
Printing Speed
120m/min
Max. Unwind/Rewind Dia.
φ1200mm
Drive Type
Gear drive
Plate thickness
Photopolymer plate 1.7mm or 1.14mm (or to be specified)
Ink
Water base ink or solvent ink
Printing length (repeat)
300mm-1200mm
Printing way
4+4.4+3.4+2.4+1.4+0 Full width.Both side
Range Of Substrates
PP Woven
Electrical supply
Voltage 380V. 50 HZ.3PH or to be specified
Double station unwinding:
Center-driven unwinding, equipped with magnetic powder brake, equipped with automatic tension control;
Tension control: Ultra-light floating roller control, automatic tension compensation, closed loop control;(Low-friction cylinder position detection, precision pressure regulating valve control, automatic alarm or shutdown when the coil diameter reaches the set value)
It has the function of automatic shutdown when the material is interrupted, and the tension maintains the function to avoid the substrate slack and deviation during the shutdown
The outer diameter of the air expansion shaft is 3 inches, and the clamping method of the air expansion shaft is a 2-head cylinder release type.
Configure automatic EPC system before printing
EPC: Before printing, a four-roller automatic EPC ultrasonic probe correction system has manual/automatic/center return functions, and the left and right translation can be adjusted by ±65mm.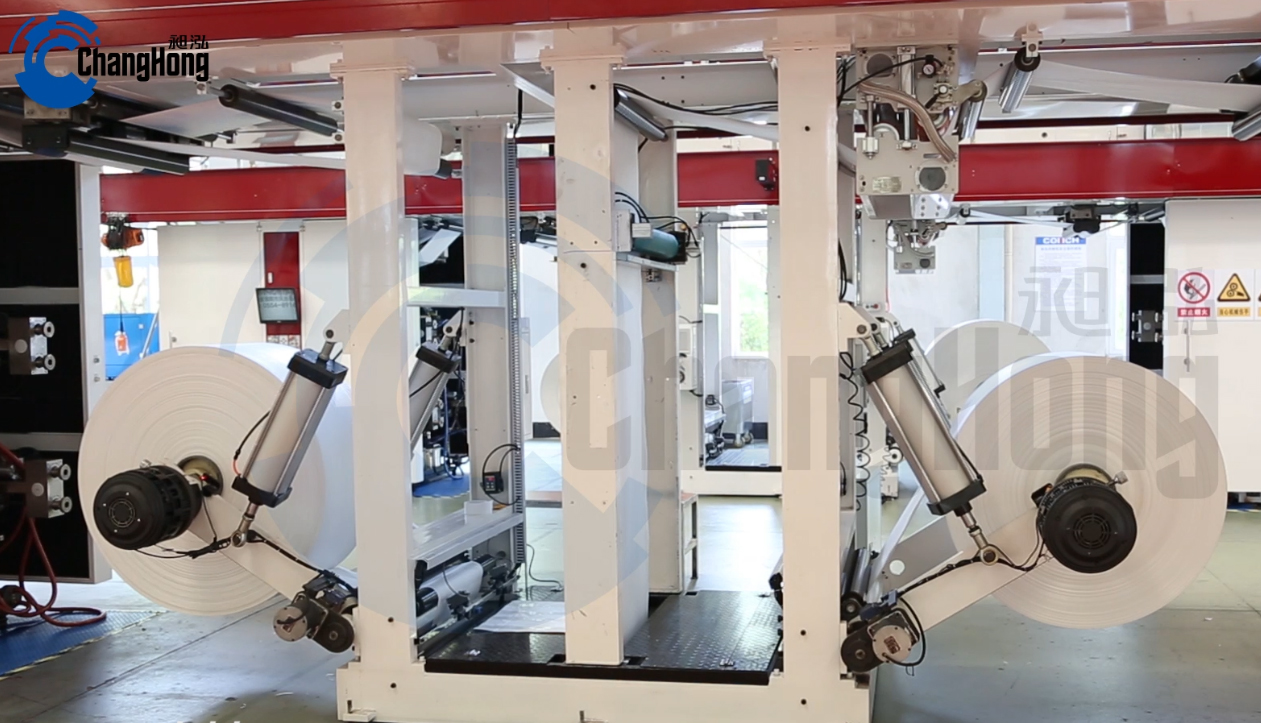 Printing Unit
Type : CI Flex Printing Machine
Color: 4 colors on the front + 4 colors on the back
Drive mode: Servo gear drive
Motor: Servo motor drive, inverter control closed loop control
Printing method :Photosensitive resin plate, suitable for both water-based and alcohol-soluble inks
Printing Repeat: 400-1200mm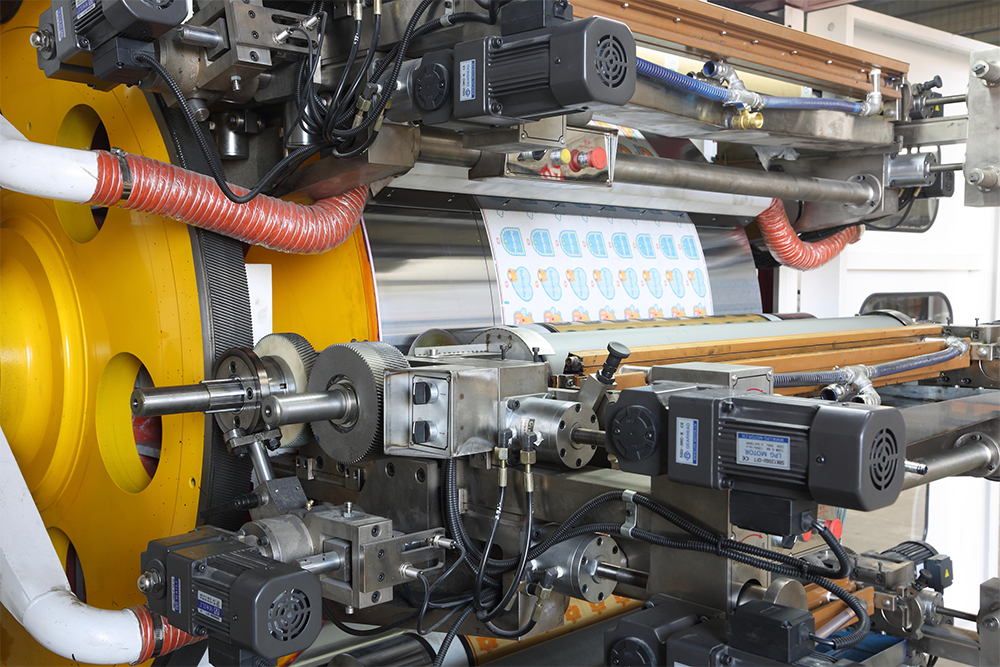 Double station Rewinding
Double-station Surface friction winding, Equipped with servo cutter, stable segment length
The tension control adopts ultra-light floating roller control, automatic tension compensation, closed-loop control, and arbitrary setting of taper tension (low-friction cylinder position detection, precision pressure regulator control, automatic alarm or shutdown when the roll diameter reaches the set value)
It has the function of automatic shutdown when the material is interrupted, and the tension maintains the function to avoid the substrate slack and deviation during the shutdown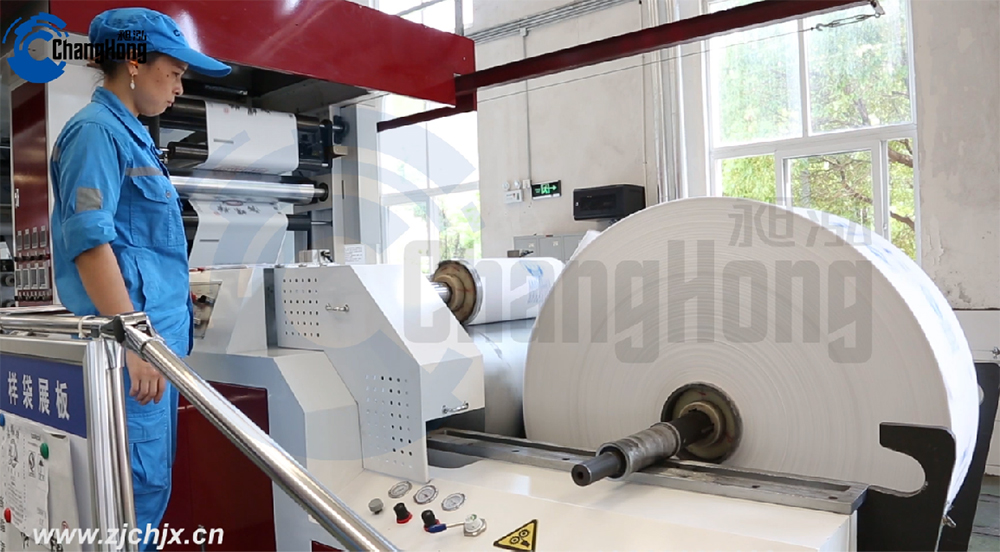 ---
Previous:
8 colour CI printing machine
---